Star Member Loyalty Program
At HollywoodSuits.com we value your business and offer reward points to our most loyal VIP customers. Sign up to become a Star Member and immediately start earning points towards future purchases!
Quick Jump to any section:
Earning Star Points
Star Points can be earned when you:
Register Your Account: Just by signing up, we will get you started with 50 points!*
Make a Purchase: Every time you make a purchase, you earn 10 Star Points for each dollar spent. These points are automatically added to your Star Membership balance.*
Invite Friends to Register: Invite your friends to register for our our exclusive club. If they become HollywoodSuits customers, you earn bonus Star Points.*
Redeeming Your Star Points
Once you have accrued 5000 Star Points, you can redeem your Star Points at checkout. The option to use reward points will be shown to you in the Payment Method area of the checkout. Redeemable reward points can be used in conjunction with other payment methods such as credit cards, gift cards and more.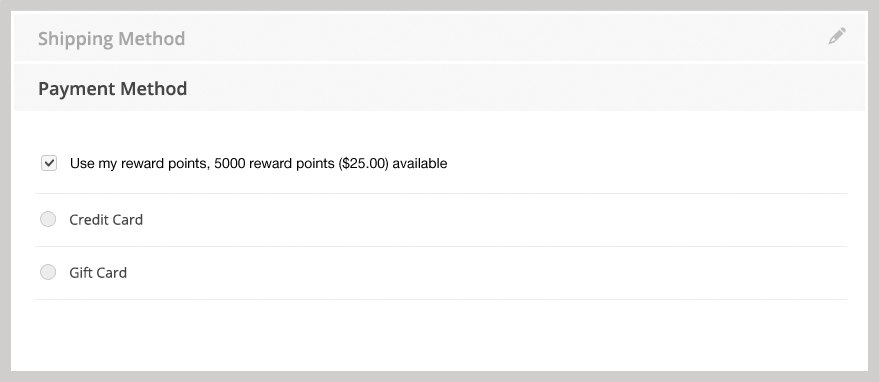 Star Points Minimums and Maximums
Star Points may only be redeemed after you've made a minimum purchase of $500 USD (5,000 star points). If you've registered as a Star Member and have spent more than $500 USD within a 6-month window, you can redeem your points at the next purchase.
Star points have no cap, so there is no maximum value of points which can be accrued.
Managing Your Reward Points
You have the ability to view and manage your Star Points through the Account Dashboard section. From your account you will be able to view your total points (and currency equivalent), minimum needed to redeem, whether you have reached the maximum points limit and a cumulative history of points acquired, redeemed. The history will also show you comprehensive informational messages regarding points, including expiration notifications.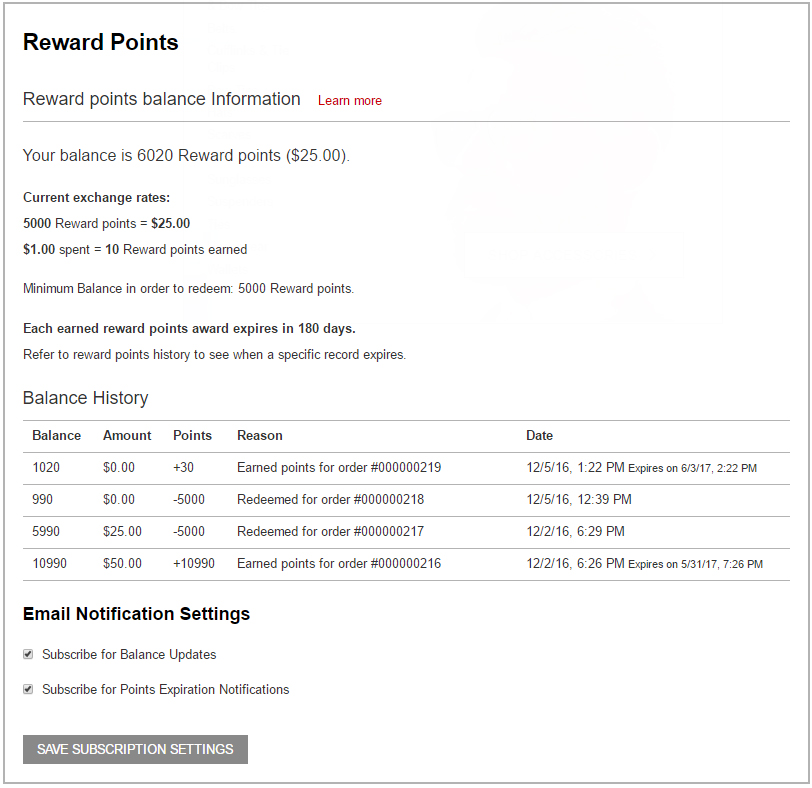 Star Points Expire Every 6 Months
Reward points will expire six months from the date you registered your Star Membership account. If all points are not redeemed after six months, your points will reset to zero ("0"). This cycle of expiration will renew every succeeding six month period.
Note: You can sign up to receive email notifications each time your balance changes when you either earn, redeem or lose points, as well as point expiration notifications. This option is found in the Reward Points section of the Account Dashboard.
*HollywoodSuits.com reserves the right to modify the reward system rates and terms at any point.